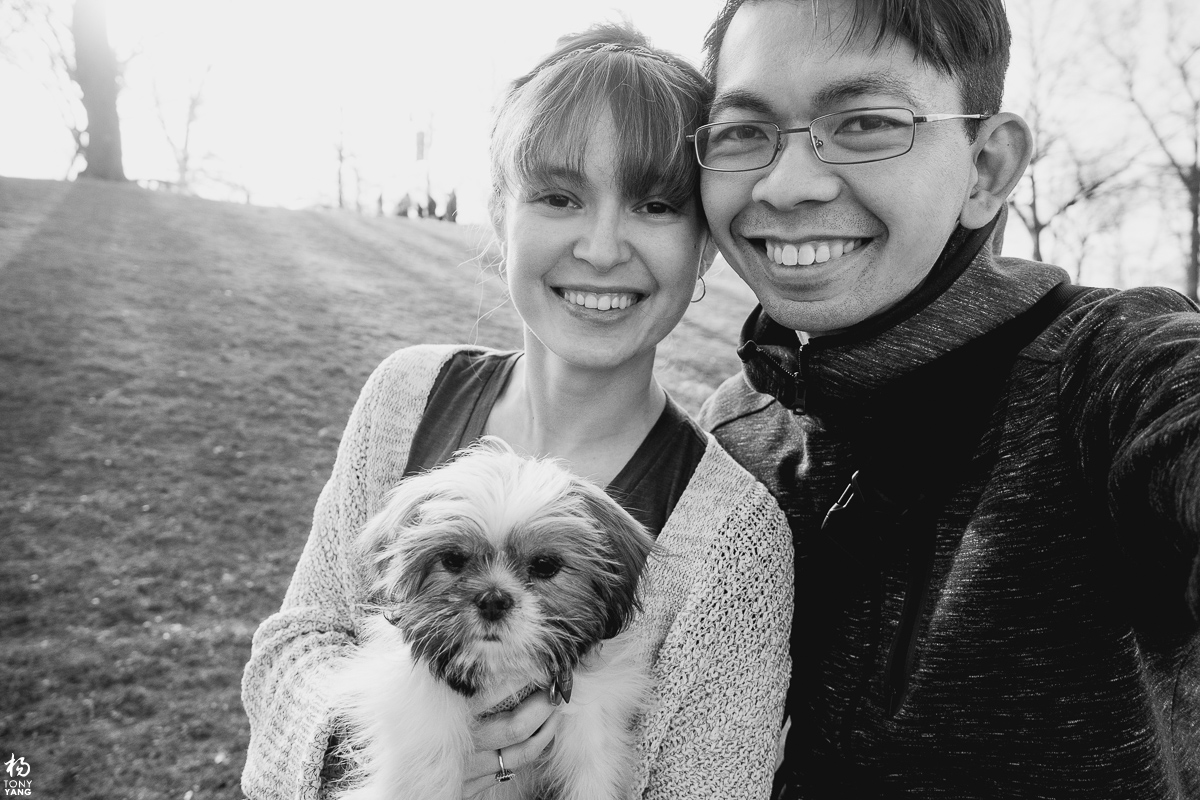 It was April of 2011 when I opened up my daily news feed and saw Jalopnik.com asking for volunteer photographers to cover the New York Auto Show at the Javits Center. Being a typical car guy, and a pretty good photographer, I figured it couldn't hurt to send them an email with my website (filled with wedding and model photography). I assumed they would've gotten dozens if not hundreds of email requests so I wasn't expecting any replies. Soon after I got a reply from Ray Wert from Jalopnik and I signed up to cover the two press days.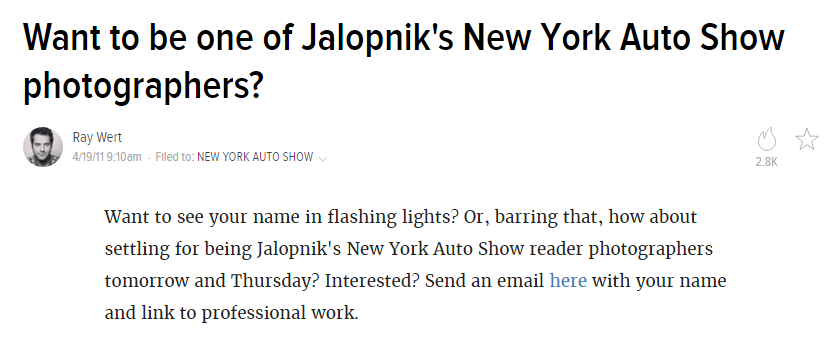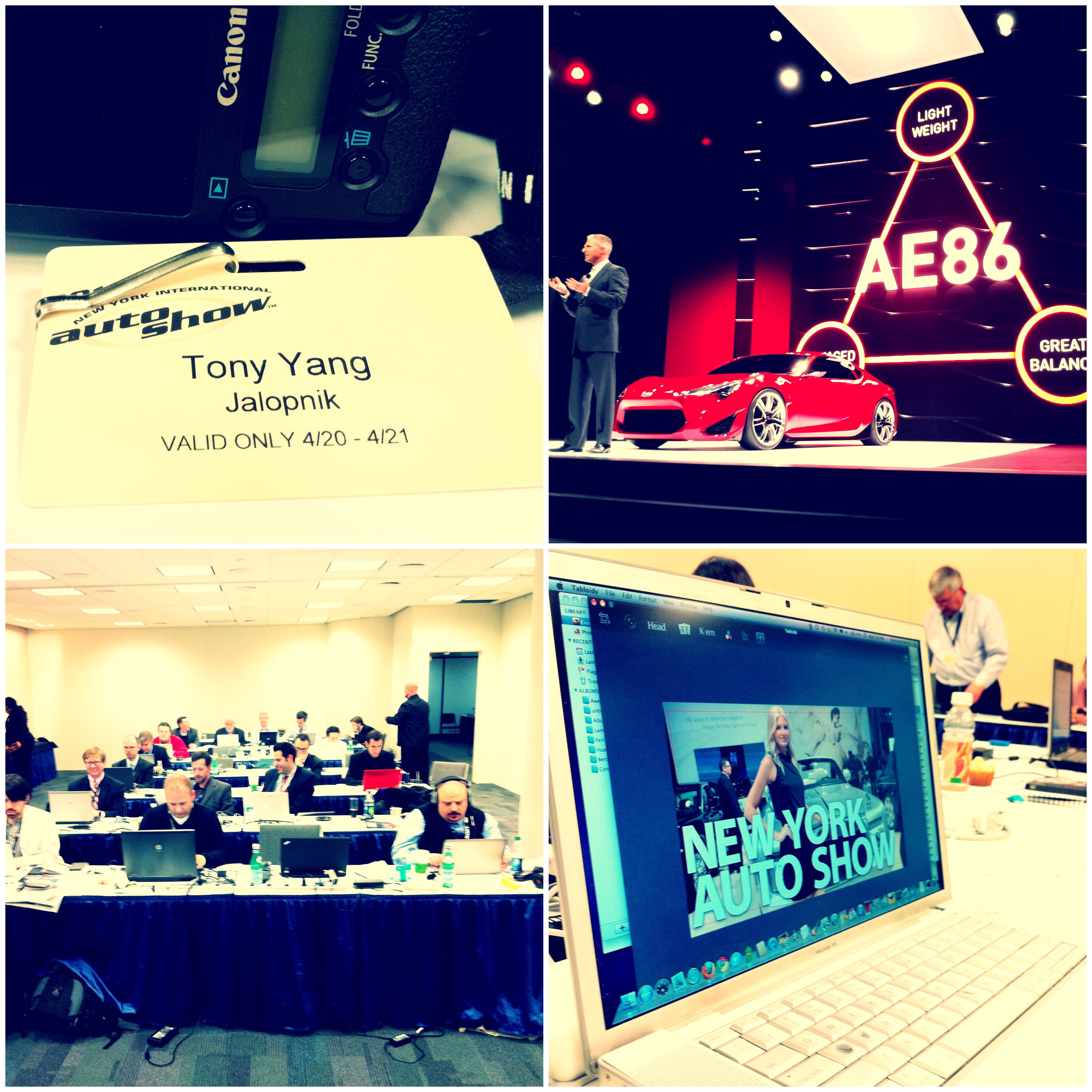 I packed up all of my wedding gear and laptop and took the bus from Fort Lee to NY Javits Center, not sure what equipment I would need for such a big event with hundreds of other press photographers. Once I arrived in the media room in the basement, I met with Ray and Justin from Jalopnik. They introduced me to the other photographer that emailed them, Olya. She wasn't exactly a car girl, she had just started photography and wanted more opportunities and experience. I'm still not sure how she found Jalopnik's casting.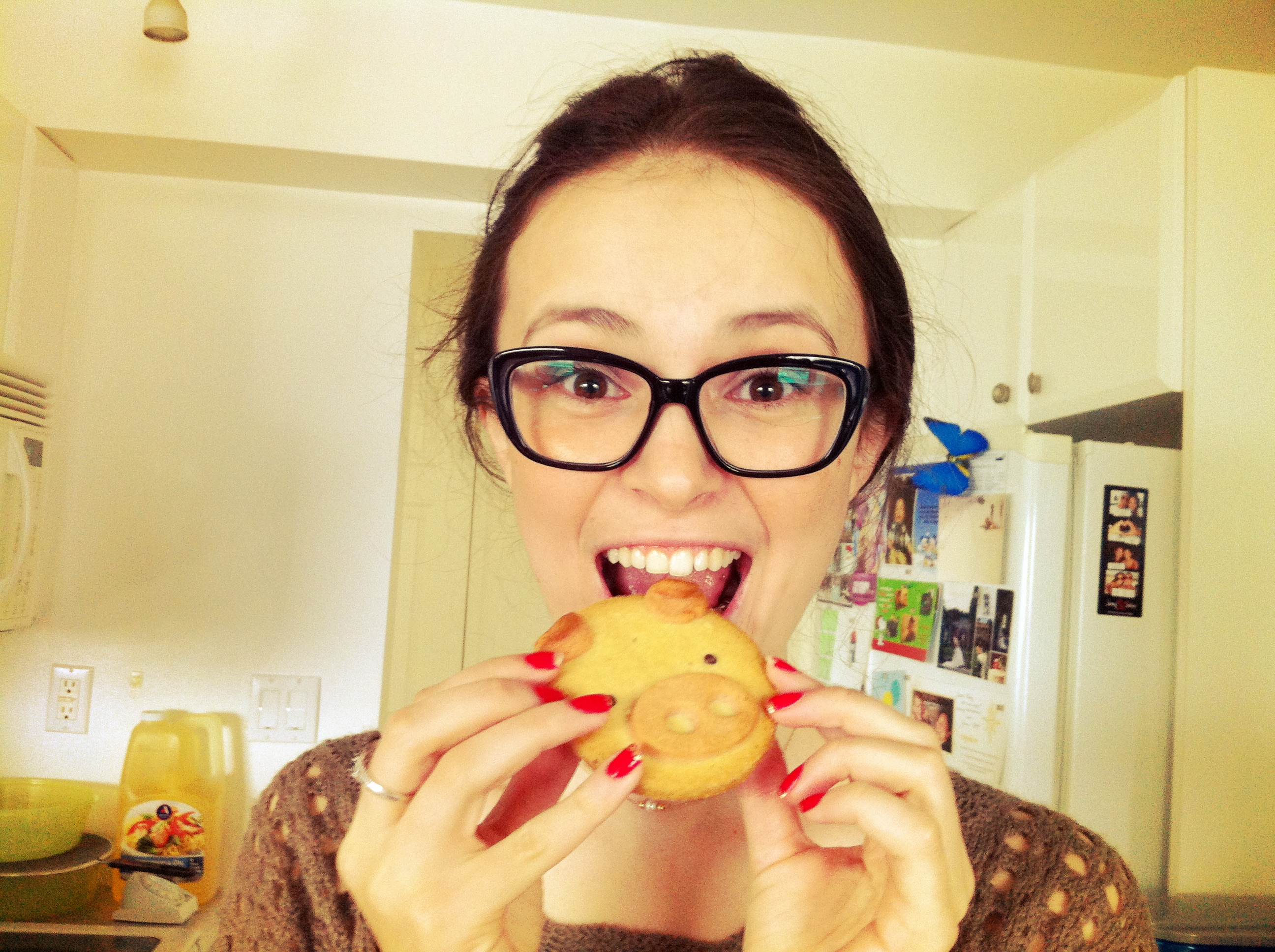 Olya was a petite girl with thick-framed glasses, tied up long hair, packed with Nikon DSLR gear. She was very friendly and eager like me to make a new friend. While we were split up to cover different exhibits during the day, we would look forward to meeting back at the media room to dump our photos and have time to chat, or to grab a meal during our breaks.
She specifically remembered asking me about my photography and I showed off a Photoshop video I made that I thought was impressive, but in her mind it was terrible and she was kind enough not to make fun of me in person. While I might have made a bad first impression with my work, it showed how sincere Olya was to get to know the real me and not just judge me from my cover.
Two days at Jalopnik over, we decided to keep in touch. She was interested in wedding photography as well, so I picked her up as a second shooter for a few weddings. It wasn't until almost a year later that we started hanging out more, spending more time together, and talking a lot more. It was easy being together, and over time we became best friends.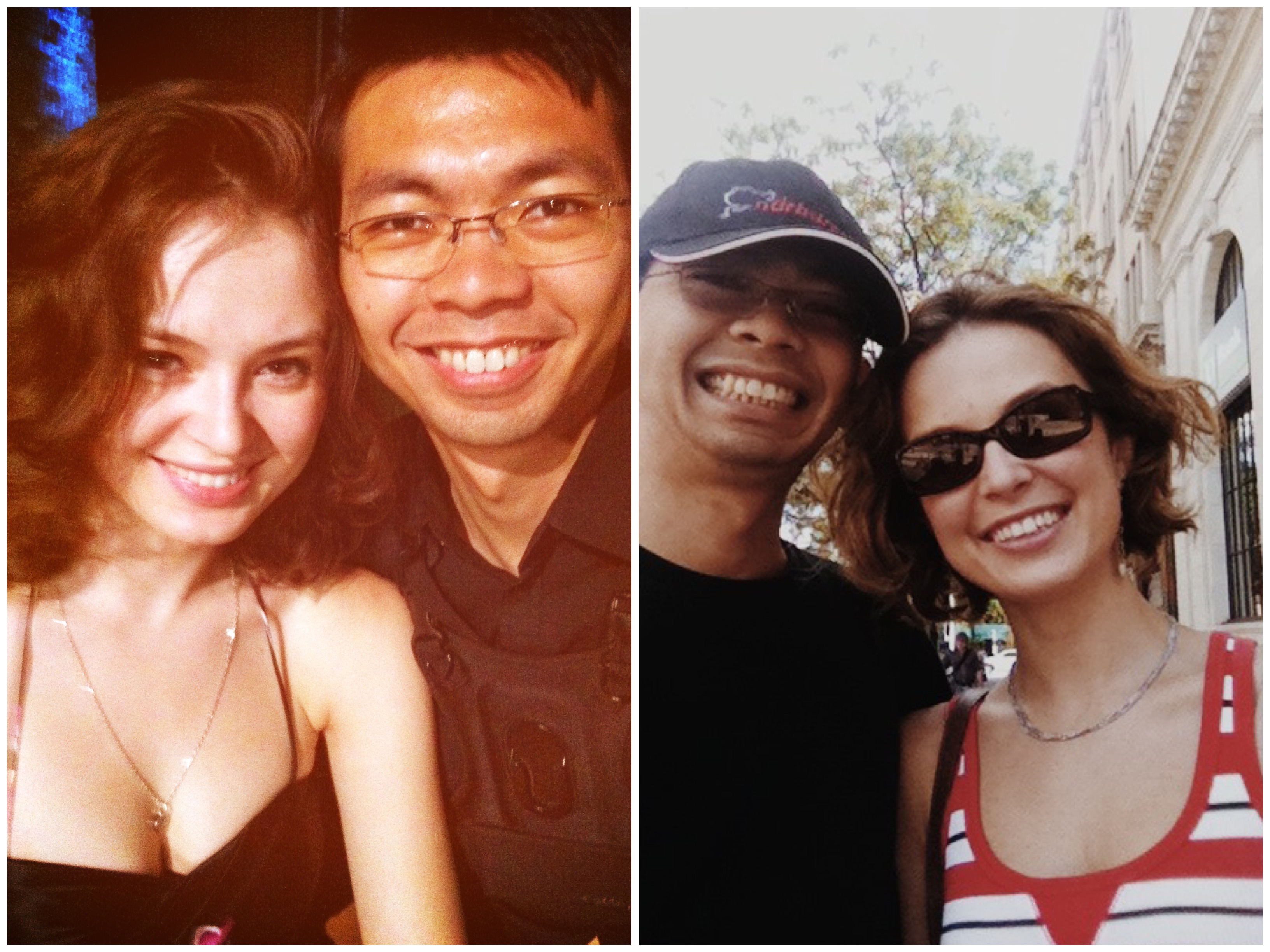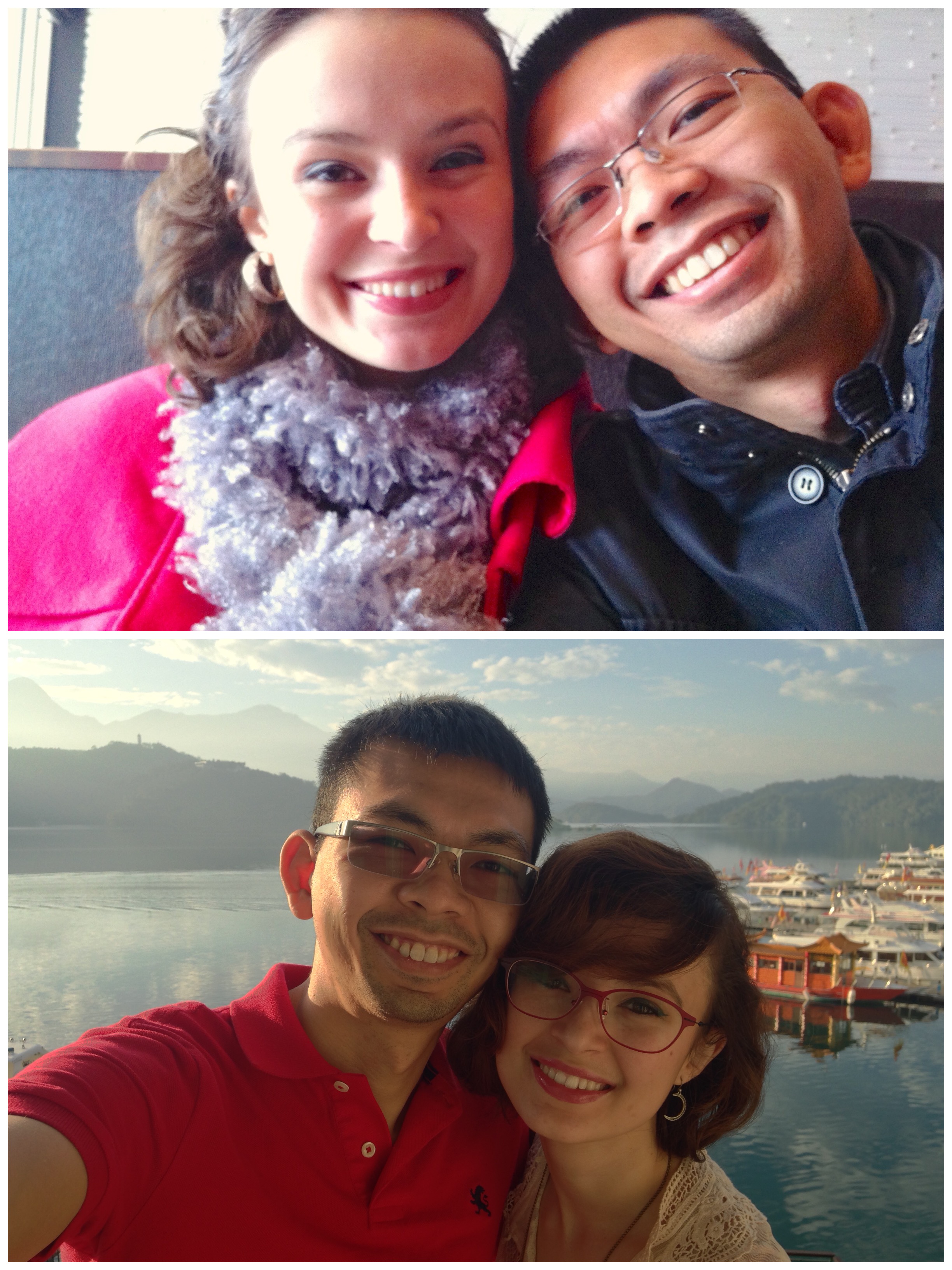 Fast forward five years now, we've been through a lot of ups and downs like a crazy roller coaster. I felt like there were lots of forces that tried to keep us apart from each other romantically, but eventually love and patience won, and I still can't believe I'm married to the woman that I ran into by fate because we both sent an online car blog an email on a whim.
I'd like to thank Jalopnik for changing my life, even though you were pretty bad at giving us credit for our photos, you gave me a wife instead!
---